Two South Australian Post Cards of the same issue design were available, and the top one was addressed to Messrs A.M. Bickford & Sons, Currie St., Adelaide. The date of the posting was not clear, but it was postmarked at BORDER TOWN/ S.A. (Fig. 1).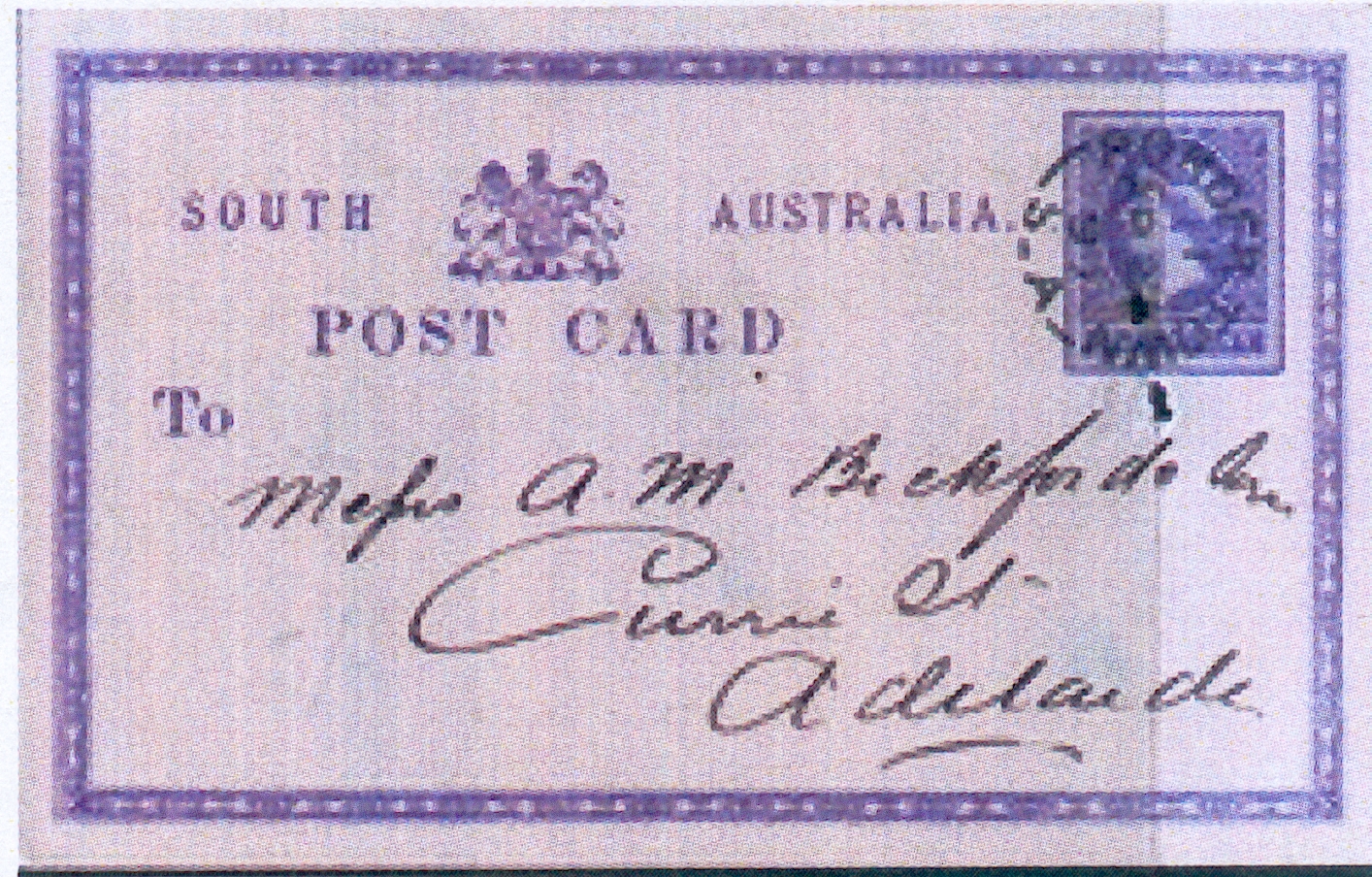 The second was addressed to Messrs. Bickford & Sons, Currie St., Adelaide, and it was postmarked MT. BARKER/ 30 AP 90/ S.A. (Figure 2).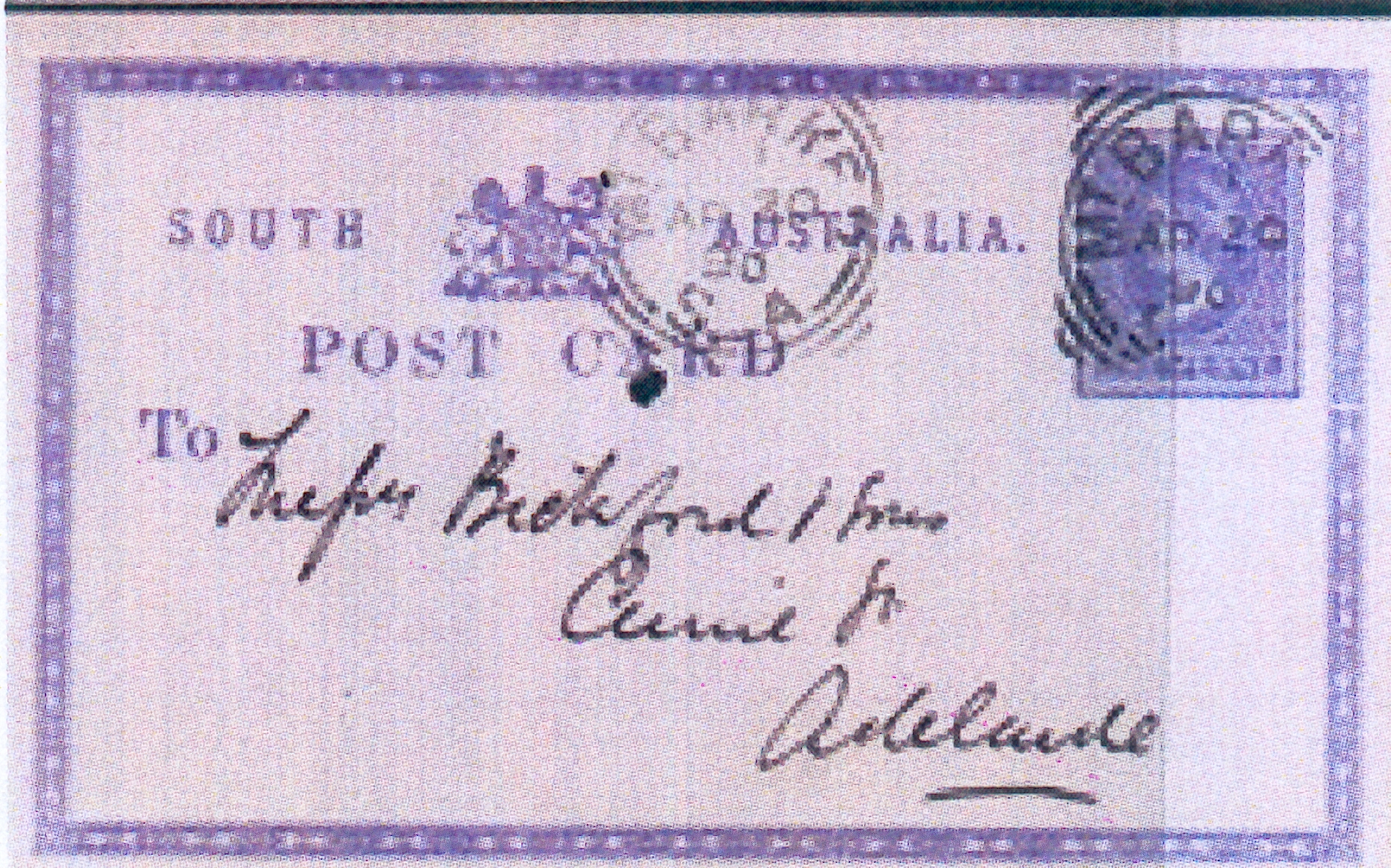 William Bickford, aged 23, a qualified chemist with veterinary experience, and his wife-to-be, Anne Margaret Garrett left England on fifth February 1839 on the 303 ton 'SS Platina' and they arrived in Port Adelaide, South Australia that year. He originally intended to become a sheep farmer, for before leaving his home in Devonshire, England he had received glowing and utopian accounts about South Australia. But, on arrival he failed to find the realization of his hopes, finding the cost of sheep prohibitive.
Bickford returned to his original occupation, acting as assistant to several medical professionals, and he ordered from England a stock of drugs and other requisites, so that in late 1840, he established the first chemist, druggist store at Adelaide in Hindley Street, selling drugs, chemicals, snuffs, cigars, India curry powder, pickles and sauces, linseed oil and turpentine and a good selection of the best perfumery, as well as genuine horse and cattle medicines, and a constant supply of healthy leeches. He was eminently successful, and very many of the preparations he introduced are made up and supplied to this day. A picture of William Bickford is seen in Figure 3.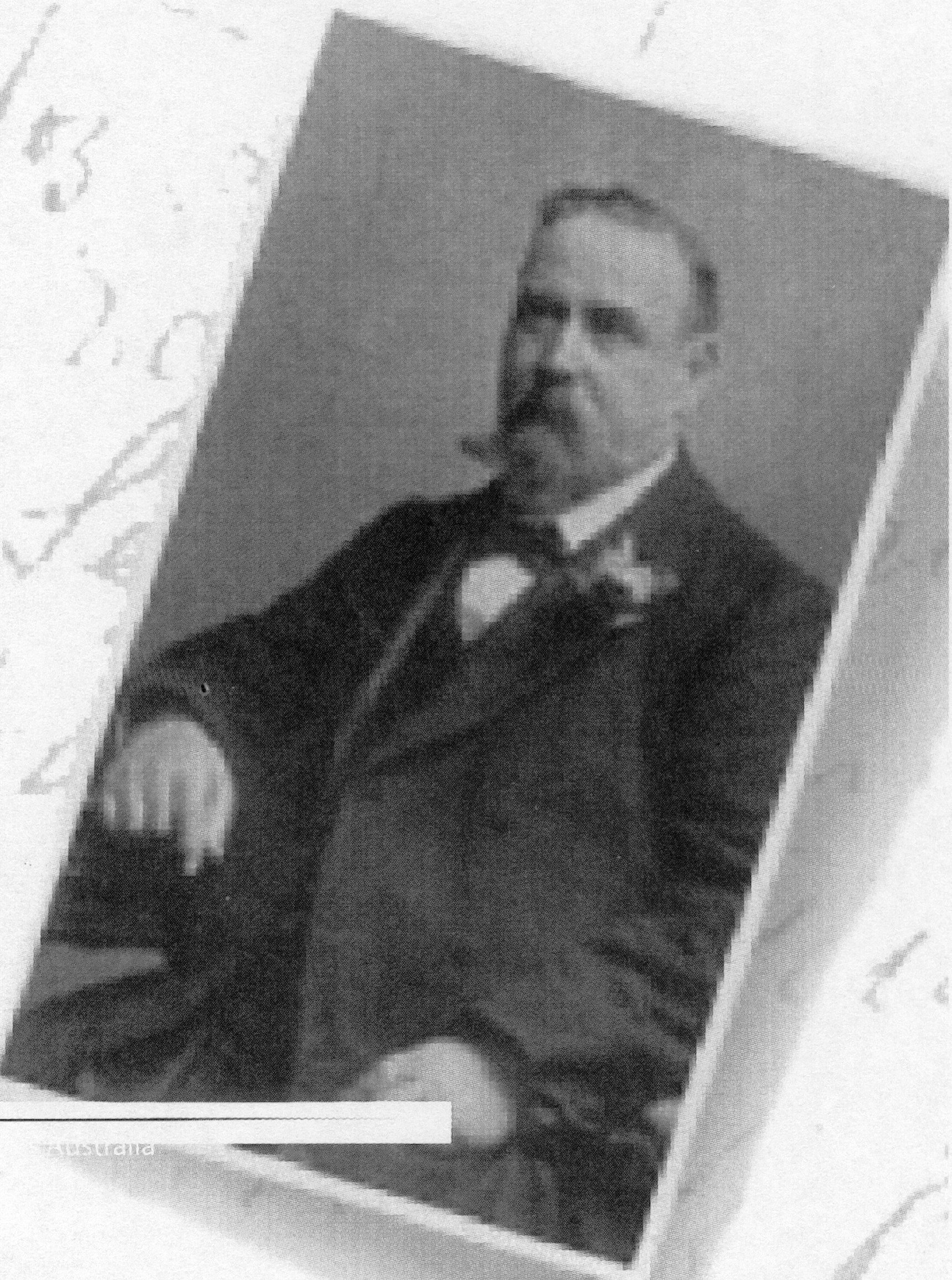 William had married Ann Margaret Garrett in August 1839 and he died at the age of 35 in 1850, after only a 3-day illness, leaving a wife and five children, with Margaret carrying on the business. A picture of Margaret is seen in Figure 4.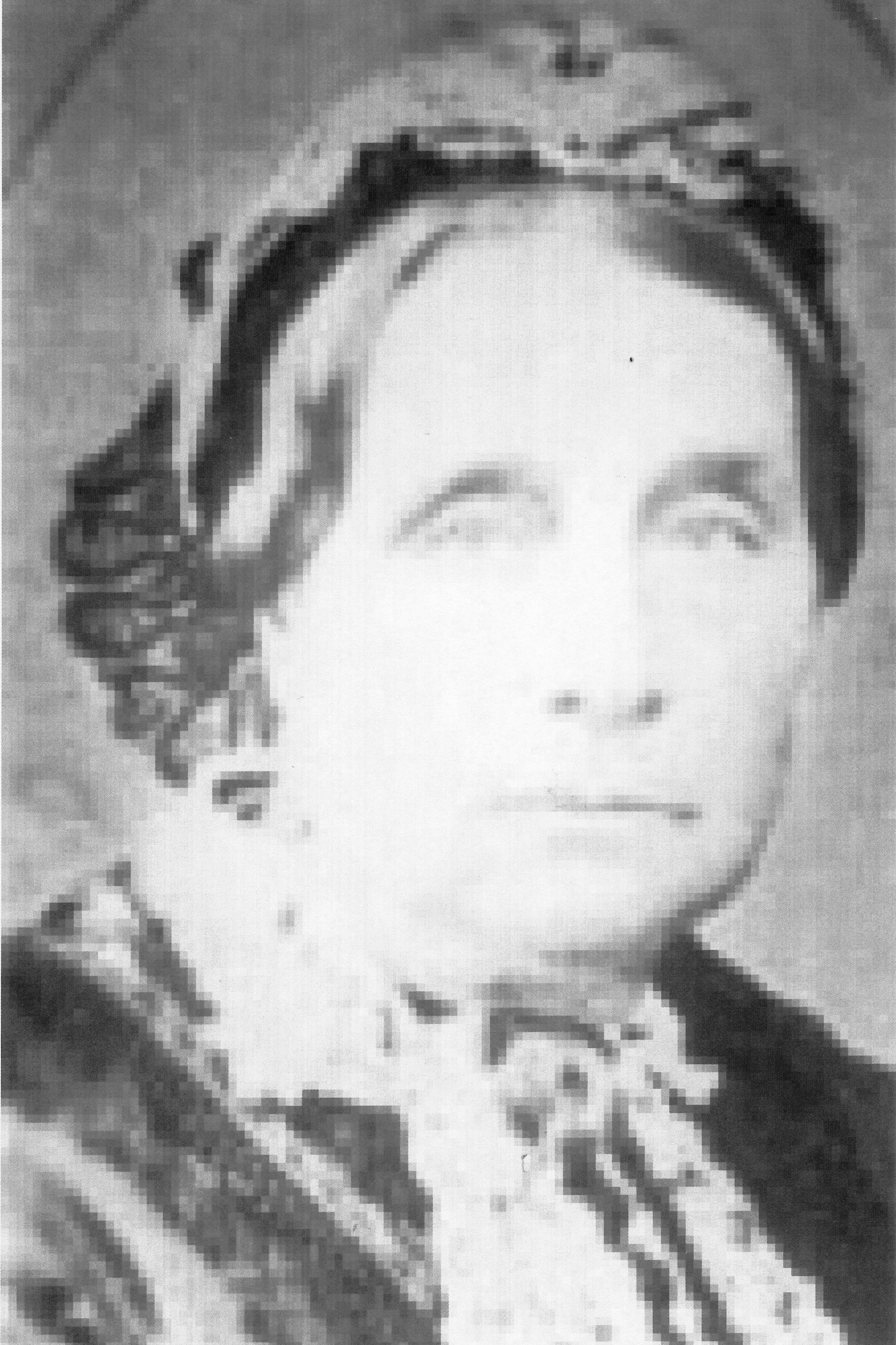 In 1871 the company was renamed A.M. Bickford and Sons, when she passed on the business to 2 of their sons, William junior and Harry. Harry had studied as a pharmacist, and the oldest son William, as the business man in the company joined, his brother.
The company purchased a cordial factory in Waymouth Street in 1874 and began the manufacture of the types of products we associate with the company today. In 1877 Ann Margaret died and the sons, William and Harry, continued the company under the name A.M. Bickford and Sons. Building of new offices, warehouses and showrooms on the corner of Currie and Leigh Streets commenced in 1878. A picture of Bickford & Sons Limited in Waymouth Street, Adelaide is seen in Figure 5.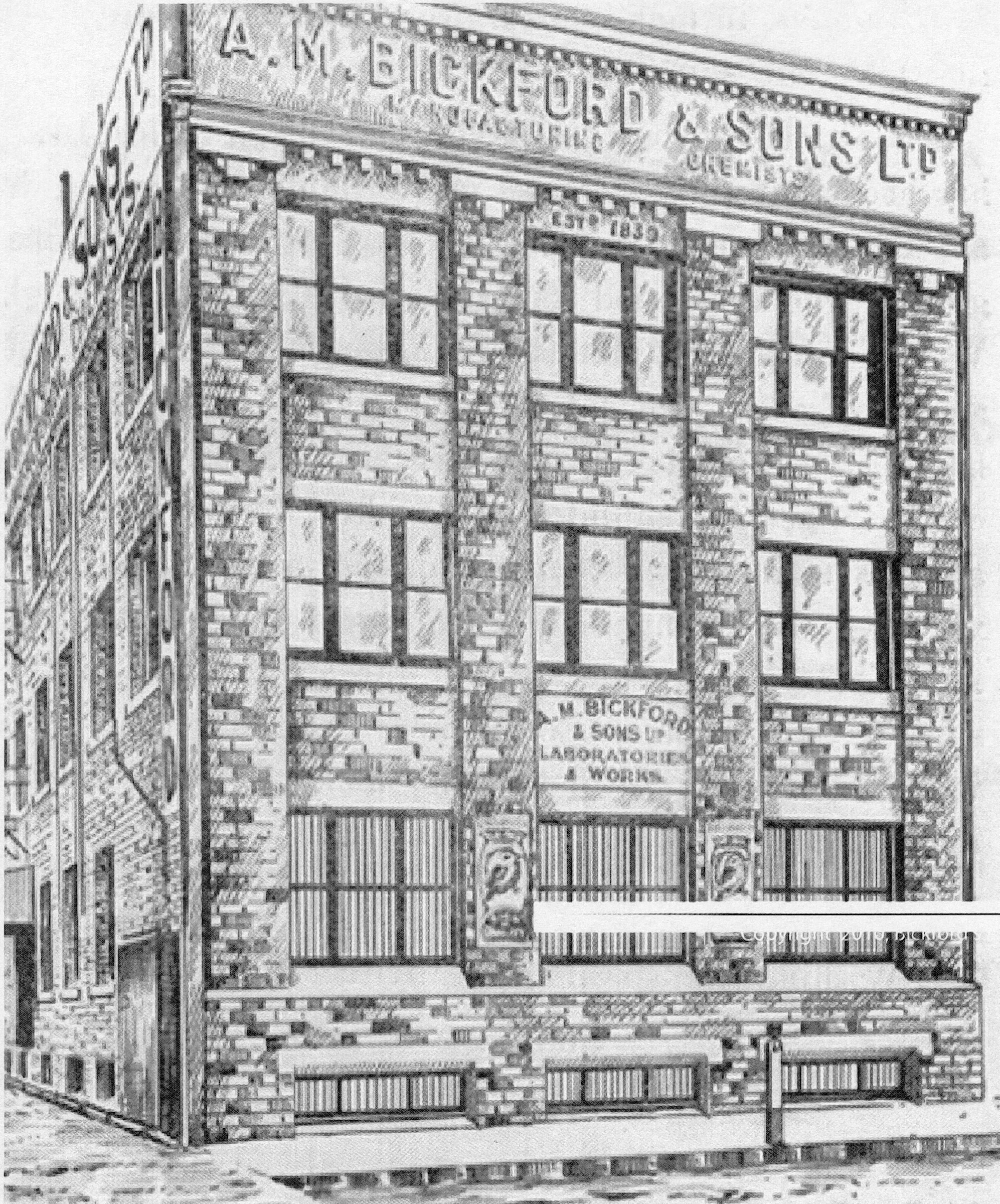 Successive generations of Bickfords continued in the business, which prospered throughout the rest of the 19 th century as both a manufacturer and wholesaler of products from overseas companies. A.M. Bickford and Sons also began to supply medical equipment. In 1920 a subsidiary company, the Commonwealth Dental Supply Co., was established to provide equipment to dentists. In the 1920s, A.M. Bickford and Sons' products included eucalyptus oil, coffee essence, coconut oil, Sal Vital 'health salts' and fluid magnesia. In 1936 A.M. Bickford and Sons amalgamated with several other companies to form the pharmaceutical large chain Drug Houses of Australia (DHA).
The Bickford operations moved to new premises on Port Road, West Croydon during 1956. DHA was taken over by an English corporation, Slater-Walker, in 1970. Bickford's Australia is now located in Salisbury, in Adelaide's north, and continues to manufacture cordials, soft drinks and juices for domestic and international markets.
During William Bickford senior's time a directory was published and this described the company's products, and it mentions William's expertise in veterinary dispensing and it also mentioned fhat a 'constant supply of healthy leeches' was available from the company (Figure 6).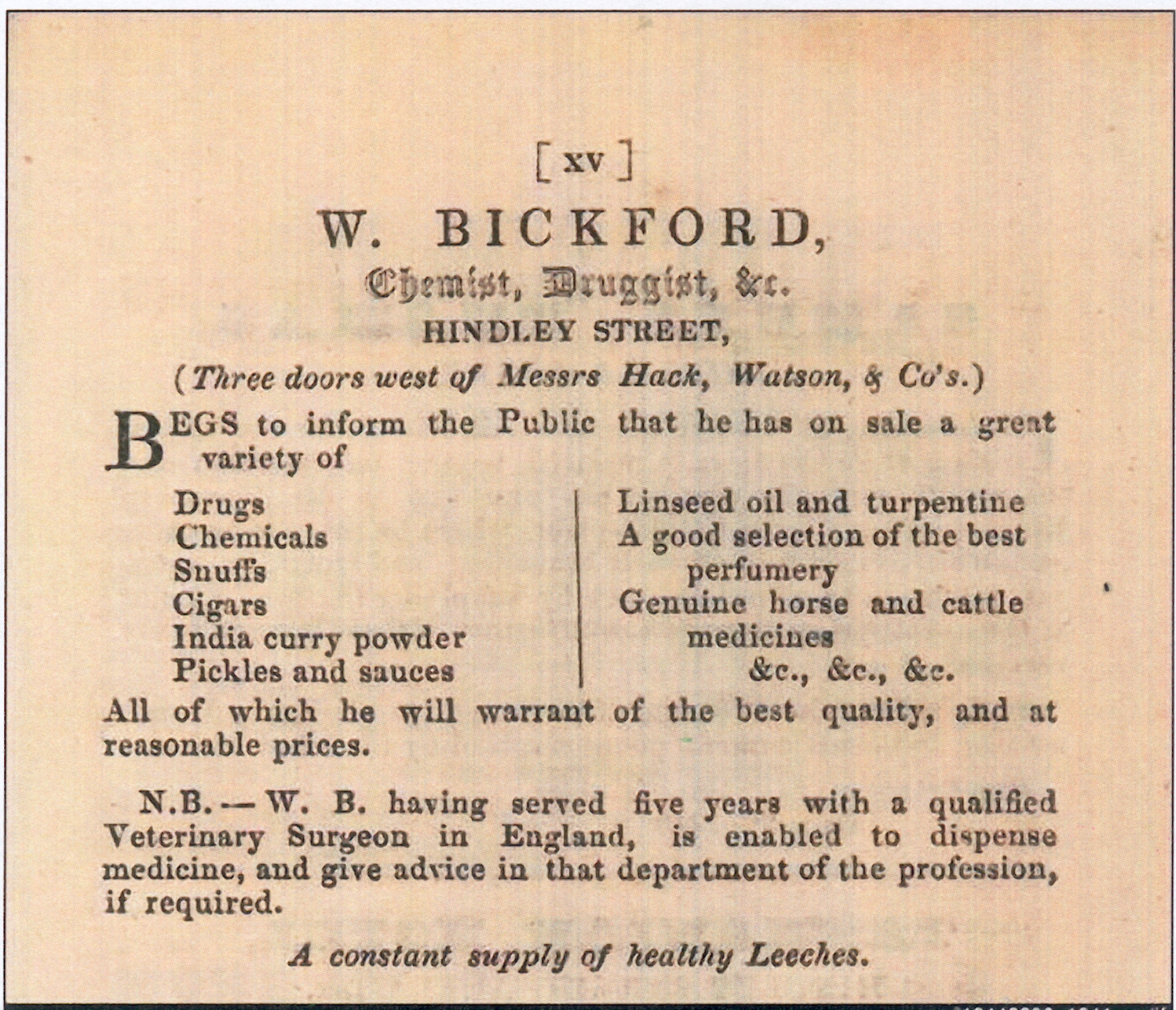 When the brothers, William and Harry were in charge of the company which had expanded to the Waymouth Street property, another list of products were shown, including a cough elixir, quinine wine tonic, as well as ginger ale, lemonade and soda water (Figure 7).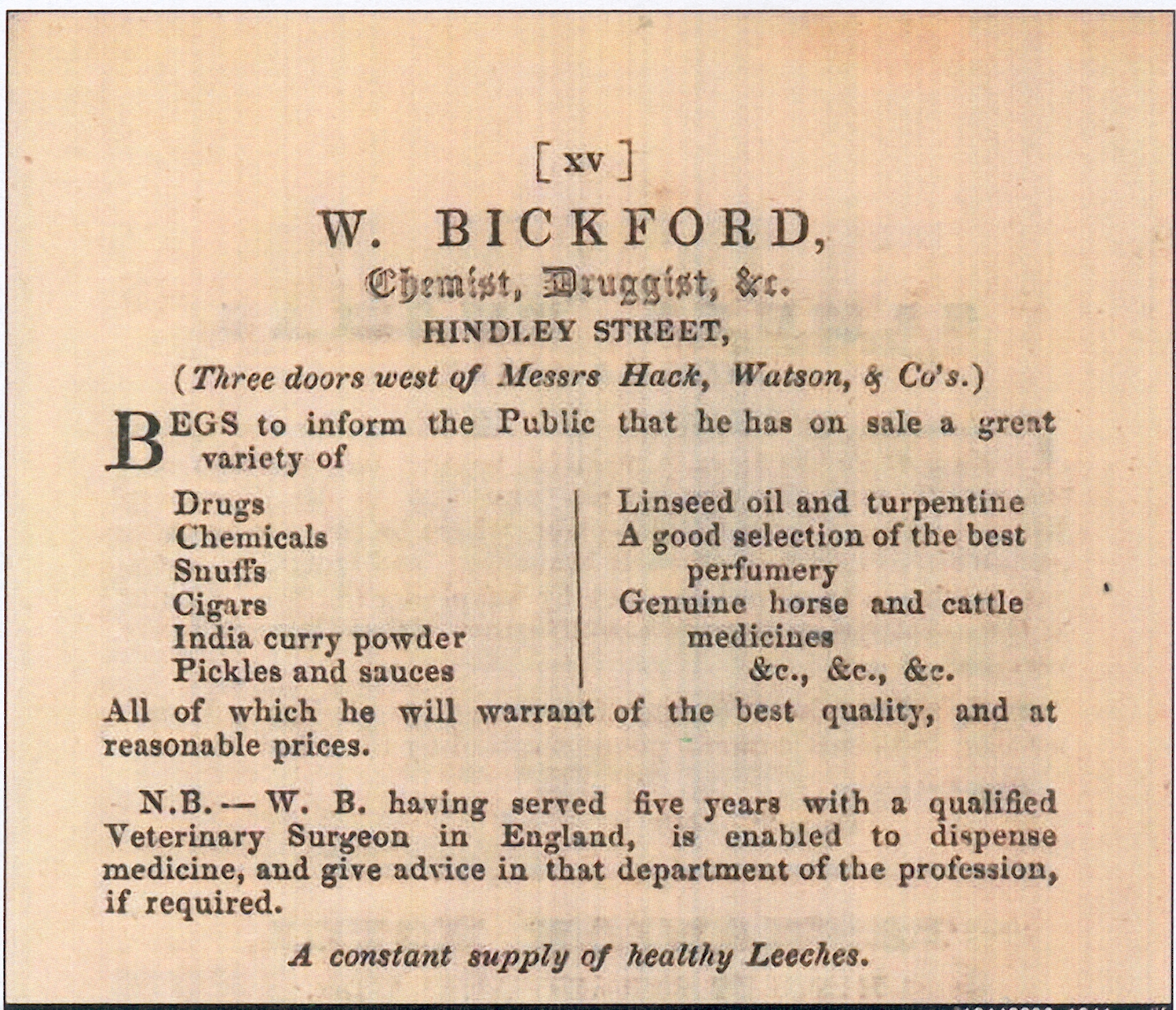 In more modern times the company promoted their brand of Sal Vital Health Salts and "Our Jack Brand' Eucalyptus Oil (Figures 8 & 9).