The registered cover is addressed to W.B. Avery Esqre, Apsley House, Wellington Road, Birmingham, England and a ms. registration number'3116′ and a crossed out address, are in a blue crayon. The lilac 8d 'Lyre Bird' stamp of N.S.W. is postmarked REGISTERED/ B/ MR 26/ 95/ SYDNEY N.S.W, and there is a black handstamp of an 'R' in an oval. There is a red reception postmark of REGISTERED/ LONDON/ A/ 29 APR 95/ 28 (Figure 1).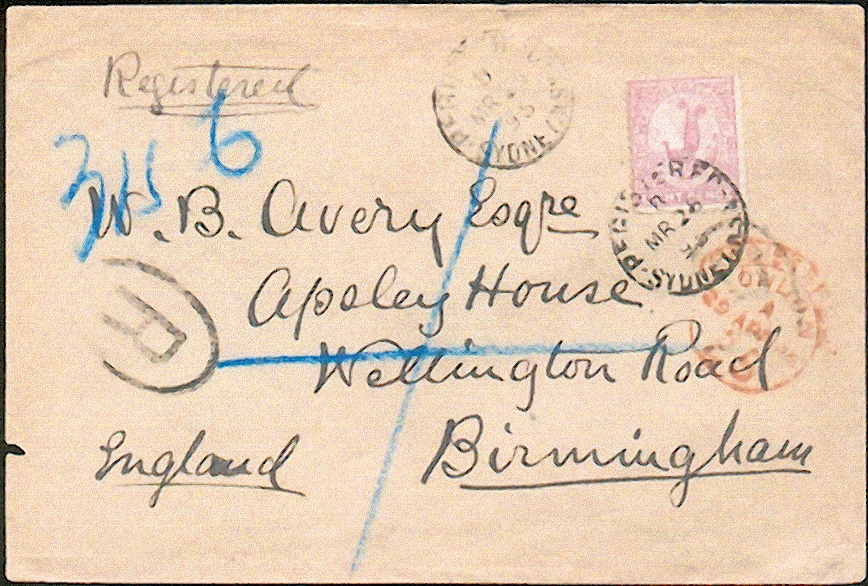 The reverse has five dabs of red sealing wax as well as an oval reception postmark of REGISTERED/ E/ 29 AP 95/ BIRMINGHAM (Figure 2).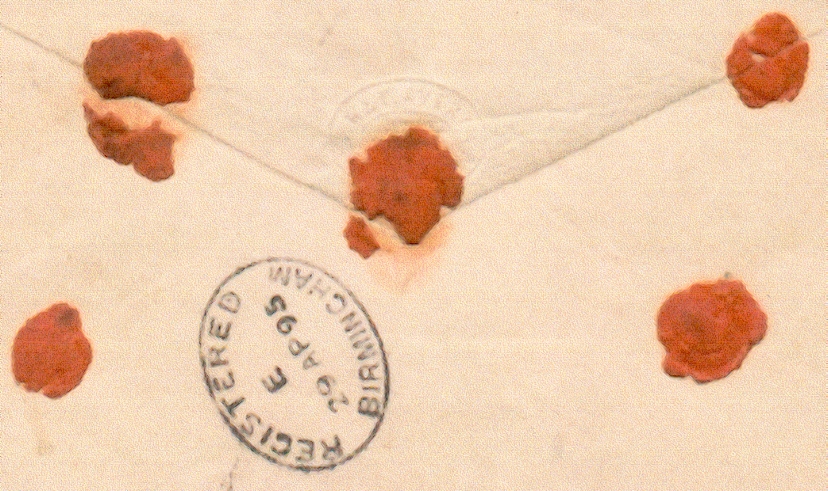 Sir William Beilby Avery (1854-1908) grew up in a wealthy family, his father being an influential business man who owned several businesses in Birmingham, and his grandfather had several times been the mayor of the city of Birmingham.. William left the family business at the age of 39, moved to Windsor and subsequently became the senior partner of the firm of W. & T. Avery, a world famous weighing machine makers in Mill Lane, Birmingham, as well as the president of the Birmingham Philatelic Society. He remained in the position of managing director of the firm until he resigned in 1895, when he became the owner of fine home, Oakley Court, near Windsor. A picture of his business in Mill Lane is seen in Figure 3.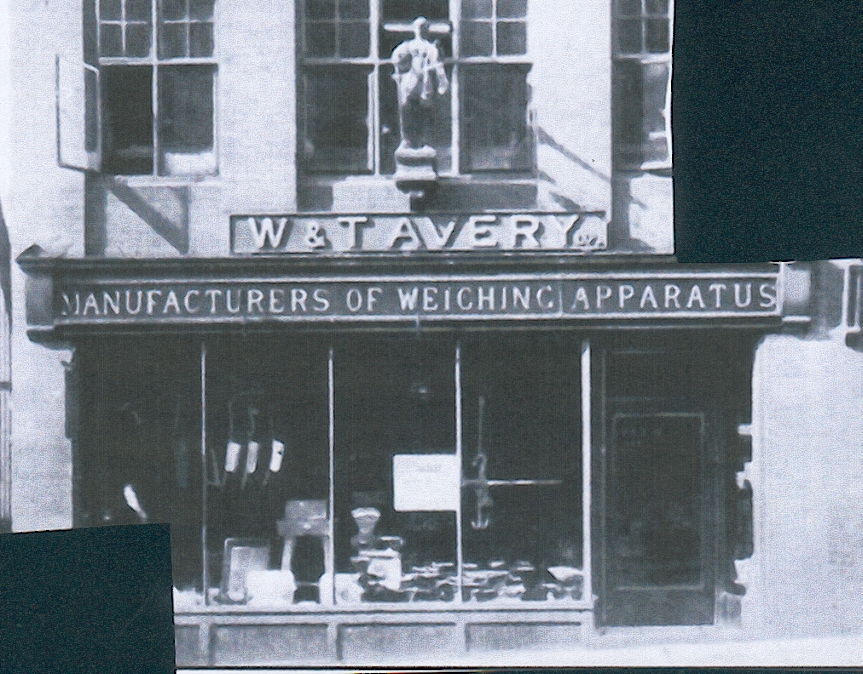 William Avery had a passion for stamp collecting starting in his pre-teens. The New York Times, December 27, 1903 published under the heading of 'Chief Collections of the Stamps in the World' that "the next best collection to the Tapling one in Great Britain, there are two which are very nearly equal, those of Mr. W.B. Avery of Birmingham, and Mr. H.J. Duveen. The former began collecting when he was only eight years old. By the time he was seventeen he had between 1,500 and 1,600 specimens which he sold in 1876″.
"A couple years later, he started a fresh collection in a small "Lincoln" album. In 1887 he was going to sell his entire collection again; but as he watched the gradual dispersion of some of his rarities, he changed his mind, kept what remained of his collection, and entered enthusiastically into the filling of spaces in a new "Senf" Album. Soon afterwards he bought a fine collection of Australian stamps from a Colonial collector, Mr. Bullock, which he added to his own accumulation. Since then Mr. Avery has specialized in the stamps of the British Empire, Switzerland, France, and other European countries, and also a number of countries of the American Continent. His collection now comprises about 100,000 stamps, and is worth probably between £50,000 and £60,000″.
In 1893, Avery was the owner of two of the most expensive items in the world of postage stamps at that time, the orange 1847 1d and blue 2d stamps of Mauritius, with the words 'POST OFFICE'. A copy of the blue 2d Mauritius stamp is seen in Figure 4.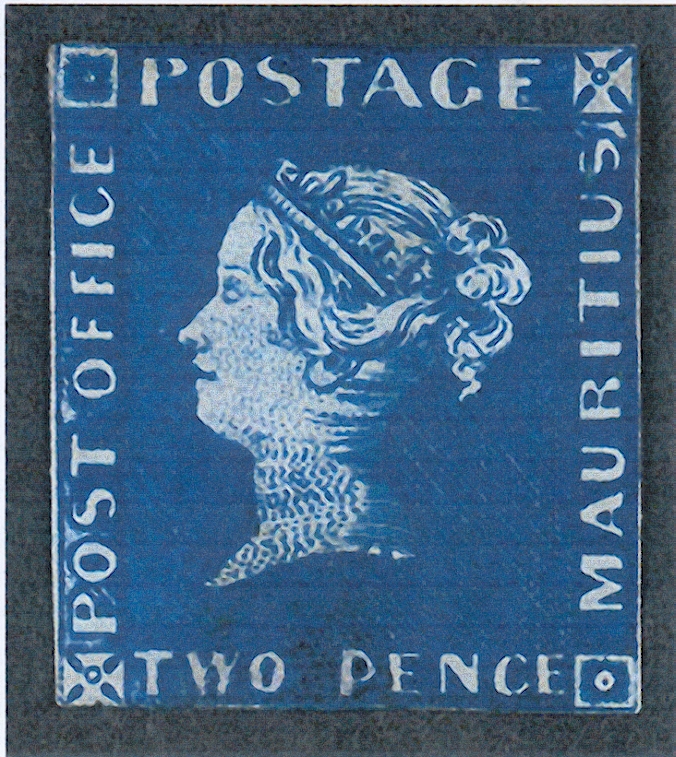 He was knighted on 6 December 1905 and died at the age of 54 on 28 October 1908. His collection was sold to the London dealer, W.H. Peckitt in 1909. A picture of Sir William Beilby Avery is seen in Figure 5.