WALCH & SONS, STATIONERS HOBART, TASMANIA & TATTERSALL'S (2)
This is the second paper about Walch & Sons, stationers, but with particular reference to the close relationship to the Tattersalls Lottery of Charles Edward Walch. The cover is addressed to Messrs. Walch & Sons, Stationers, Hobart, Tasmania. The pair of the 'ONE PENN Y/ POSTAGE' stamp of Victoria is cancelled by an UP TRAIN/ MG 3/ NO 15/ 05/ VICTORIA (the Bendigo line) and much of the purple "Tattersall" Hobart label has been left intact. The reverse was not seen (Figure 1).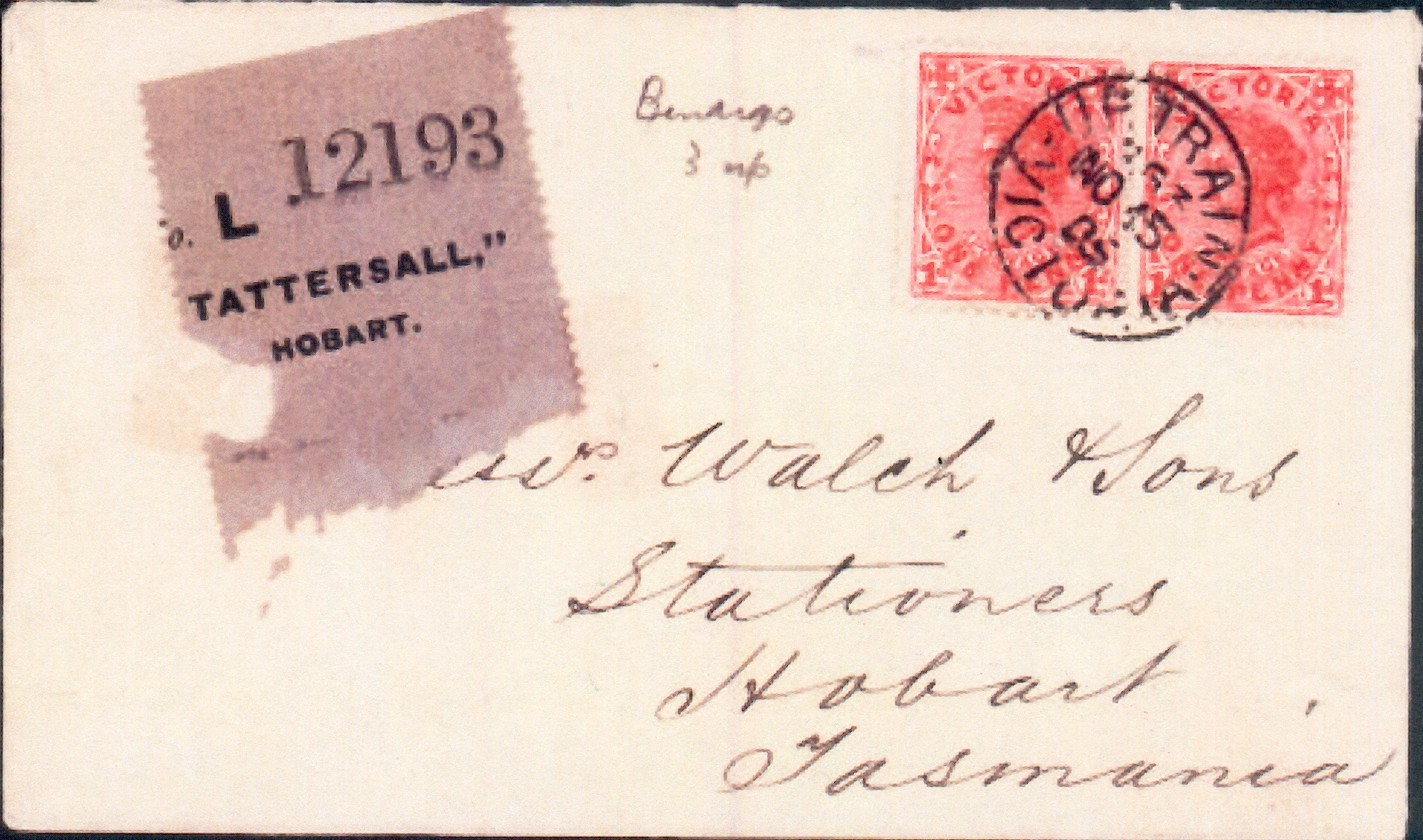 The remainder of the information has been obtained directly from David McNamee's 'Catalogue and Handbook of Tattersall's Covers'(2006) on pages 176-177, which I can highly recommend. His information is shown as Figures 2- 5.